Rank higher in your local market
Gain leads and clients from Google
Let us show you what your missing
Welcome to AWC Local SEO, your trusted partner in optimizing local businesses for online success. In today's digital age, it's crucial for small businesses to establish a strong online presence and reach their target audience effectively. Our Local SEO services are designed to help small businesses like yours achieve higher search engine rankings, drive targeted traffic, and ultimately increase your customer base.
Local SEO is the practice of optimizing your online presence to attract local customers who are actively searching for products or services in their area. When your small business appears prominently in local search results, you have a higher chance of connecting with potential customers who are ready to make a purchase or engage with your business. Local SEO can significantly impact your business's visibility, credibility, and revenue.
Our Expert Local SEO Services
At AWC Local SEO, we offer a comprehensive range of services tailored to meet the unique needs of small businesses. Our team of experienced professionals understands the local landscape and knows how to leverage effective strategies to improve your search engine rankings. Our services include:
Keyword Research: We conduct thorough research to identify the most relevant and high-value keywords for your business, ensuring that you appear in the right search results.
On-Page Optimization: We optimize your website's content, meta tags, headings, and other on-page elements to enhance your website's visibility to search engines.
Google My Business Optimization: We optimize your Google My Business profile to ensure accurate and consistent information, better visibility in local map results, and positive customer reviews.
Local Citation Building: We build high-quality citations on reputable directories and platforms to increase your business's online visibility and improve local rankings.
Online Reputation Management: We help you maintain a positive online reputation by monitoring reviews, addressing customer feedback, and managing your brand's online presence.
Content Creation: Our team can create engaging, informative, and keyword-rich content that resonates with your target audience and attracts organic traffic.
Why Choose AWC Local SEO?
When it comes to Local SEO for small businesses, AWC Local SEO stands out as a trusted and results-driven partner. Here's why:
Experience and Expertise: Our team has extensive experience in helping small businesses succeed in the digital landscape. We stay up-to-date with the latest SEO trends and industry best practices to deliver optimal results.
Customized Strategies: We understand that each small business has unique goals and requirements. We develop tailored strategies to address your specific needs, ensuring maximum impact and return on investment.
Proven Results: Our track record speaks for itself. We have helped numerous small businesses improve their search engine rankings, increase organic traffic, and grow their customer base.
Transparent Reporting: We believe in transparency and provide regular reports that showcase the progress of your Local SEO campaigns. We keep you informed and involved every step of the way.
Why do you need Local SEO?
We perform a full audit to identify strengths, weaknesses and opportunities of your entire online presence
We analyze what you and your competitors are doing in regards to keywords and decide on the best strategy
We get you ranked higher in your local map listings for the right searches and that gets you more calls & clicks
We get you more consistent and optimized reviews from your customers as well as visibility into all reviews online
We worked to get your website ranked on the first page of Google/Bing, and perfect the website structure for Local SEO
We give you monthly reports detailing everything being done and a ticket portal to see progress and new updates
Think 3 things – Google Business Profile, On-Page SEO, and Off-Page SEO.
You need to make sure you have a listing on Google Business Profile and that it is optimized.
The business's NAP (Name, Address, Phone) need to be consistent across the internet, and listed in as many reputable places as possible (citations).
You need to have many great reviews to which you respond.
Your website needs to be mobile friendly and speedy.
Your pages need to have the proper keywords (search phrases) that are most relevant to your business.
The titles, tags, schema, etc. on the site needs to be properly set up for the search engines.
And you need to get high quality references (back links) that link back to your website/pages.
Once all of that is set up and you are consistent with high quality content on your site, post regularly on social media (including GMB), and continue working with keywords and back links, you are going to rank high in maps and organic searches.
Our Latest Local SEO Articles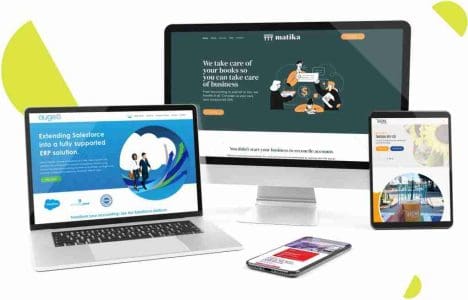 Table of Contents Add a header to begin generating the table of contents Introduction In the fast-paced ...
Let us help you get more clients
We do what we do best, to give you more time and freedom to focus on what you do best!
We Are Google certified in all areas of SEO and PPC advertising