AWC SEO Agency is a division of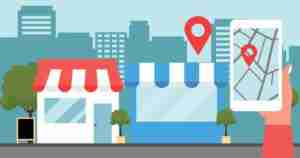 AWC Web Services, offers web services primarily throughout locations in Texas. Most of our remote locations are by appointment only. We have several satellite office locations away from our home office in Mount Vernon, Tx to help our clients in any aspect we can with support. We still offer full services, and all products around the location of every satellite office, and beyond. With the power of the internet we cut costs by working remote, and passing on the savings to you, the client.
AWC Web Design Knows that Business owners know they need a website their business location. So, they try to build it on their own, with little return on their time or investment to show for their efforts. Their websites don't perform as they expected. They don't gain new customers. And, their sales don't grow. We design and launch them the correct way for them to get results your looking for.

While having a Google Business Profile page is free, making sure it is formatted correctly for all locations, and has the correct information, will get you the best results. We can handle the setup for you if you need help. We have setup hundreds of successful locations. We can take care of updates, reviews, and monthly postings. If you have a single location, or several locations, we have the tools to get you customer leads in your area.

Local SEO is important to the success of businesses that target an audience in a specific geographic locations. Without a proper presence online, your business may fail to reach a potential customers who could travel just minutes to get to your company. There are many ways to promote your business locally, but start by ensuring your locations have  a presence on sites you need. And by having Local SEO plan setup done asap.
Do we have to come to the office locations for web services?
No you do not. 100% of the information we need for a web design, or Search Engine Optimization plan, can be handled over the phone, or via email. We can work with your from all our locations.
Do I have to be local to your locations to work with you?
Nope! We work with clients all over the US. Our whole team works remotely from several locations, allowing us to find the absolute best team for our business.
Will you maintain my site for me?
We can! We provide on-going support for many of our clients. Check out our WordPress Support Packages
We are only an email away!
We're here to help you as much or as little as you need, and we won't disappear once the site is launched. We've been doing this for many years, so we aren't going anywhere anytime soon.